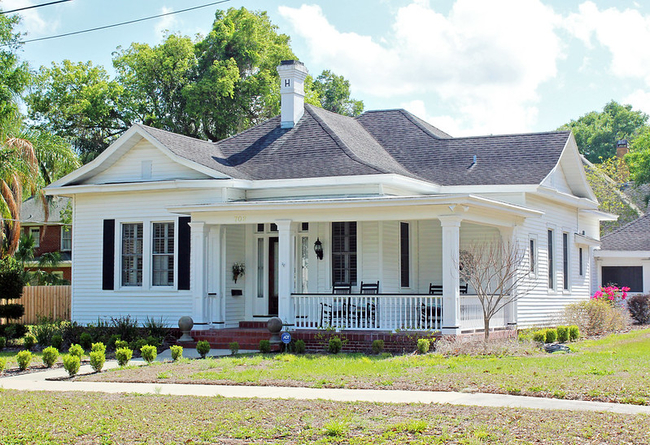 Can You Sell a Home with Code Violations?
When it comes time to sell your home, one question to ask yourself is if it is "up to code." In other words, are there any current code violations attached to your home? You may or may not be aware of any, but it's crucial to find out for sure.
Consider having your home inspected to determine where you stand. If you find code violations, or if you already know you have code violations, it doesn't mean you are unable to sell your home. However, it does mean that you have a choice to make on how you want to proceed with the sale of your home.
What are Code Violations?
There are federal, state, and local residential building codes in place to protect the safety, health, and general welfare of the overall public when it comes to the construction and occupancy of a home. When these building codes aren't met, your home is in violation.
Building codes are constantly being revised, and if you own an older home, you may find you are not up to code in many areas. However, as long as your home is safe and livable, you can still sell it. From there, the buyer has the option to make updates to bring the house up to code.
If you have made your own improvements or renovations to your home, however, you may be in violation of several areas as well. Did you always file for the proper permits when making those improvements? Did you use appropriate and safe materials? Or, did you pay attention to codes when determining the placement of these improvements or additions? If you answer no to any of these questions, you most likely have a code violation or two.
Example of Code Violations
There is a wide range of common code violations, many requiring only a simple fix, and others being more complex. Some of these are visible, others are hidden. A buyer might never know unless you disclose it to them.
Examples of Code Violations include:
Exhaust fans venting into an attic instead of outdoors
Smoke alarms incorrectly placed
Inadequate ground-fault circuit interrupter (GFCI) protection on circuits or outlets throughout the home
Polybutylene piping, used between 1978-1995, with poor manufacturing and installment
Unpermitted additions to the home, such as a garage or garage conversion into living space
Inadequate deck connection to the house
Addition of a water heater or other such appliance without a proper permit
Fence height requirement violation
Selling Options to Consider
Once you've determined what code violations your home presently has, your options at this point depend largely on how soon you wish to sell and how much you expect to receive for your home. Two options for selling your home include bringing your home up to code and selling it "as-is."
Repair and Bring Your House Up to Code
To avoid any adverse effect on your home's sale and price, you can choose to fix all the things that are not up to code.
First, determine what and how many violations your home currently has. For this, you may want to hire a home inspector to give you a full overview of the state of your home. Once you have a list of potential code violations, it's time to assess your financial situation.
Prepare a draft budget to make the repairs and decide if this is truly an option for you or not. For instance, if you find plumbing is an issue and will cost up to $15,000, potentially, your wallet may not be compatible with making the update needed.
Determine how soon you want or need to sell your home. Can you make the repairs or renovations in time to meet that timeframe?
Sell your Home As-Is
A common option these days is to sell a house with code violations. In other words,  sell your home, "as-is." By disclosing to potential buyers that you are selling the house just as it is, with code violations and all, you can remove yourself from any repairs or renovations required to bring it up to code. In turn, this places the responsibility fully on the new buyer.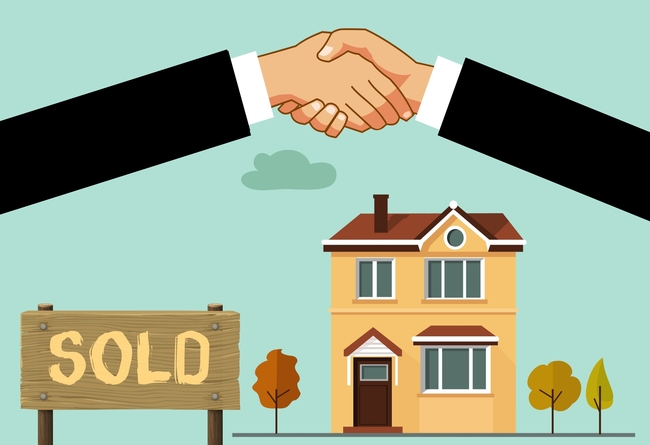 Why sell your home as-is? Here are the most common reasons:
Your funds are somewhat limited, and you cannot afford to bring the house up to code.
Your time is limited. Obtaining the necessary permits, making the repairs and renovations necessary, and putting in the labor (or paying for labor) can be time-consuming and lengthy.
Selling your home as-is affects not only your asking price but also the potential buyer pool. A few types of buyers are most interested in buying such properties and are known as distressed home buyers. A distressed home lacks upkeep or is under a state of financial stress, such as behind on mortgage payments and on the road to foreclosure. Homes with code violations also fit within this category.
Distressed home buyers include house renovators and flippers. They also include investors who are experienced in purchasing as-is homes. Meli Homes is an example of this type of buyer, so consider this option to sell your distressed home in Florida.
An investor, sometimes referred to as a cash buyer, will be familiar with the processes involved with buying a home as-is, even those with code violations. Offering you a cash payment, usually within 30 days, you not only rid yourself of the home and its needed repairs but do so quickly. Now you can turn around and purchase a home that is already up to code and sleep well at night.
Sell a Home with Code Violations with Meli
Selling a house with code violations doesn't have to be complicated in the Central Florida area. Whether you live in Tampa, Orlando, or Melbourne, Meli can help you! We can buy your home, list it, or point you in the right direction. Contact us today to find out how to sell your home, code violations, and all.
This article is meant for informational purposes only and is not intended to be construed as financial, tax, legal, real estate, insurance, or investment advice. Meli encourages you to reach out to an advisor regarding your own situation. Please consult with your advisor when making legal or financial decisions.
Image Credits
https://www.flickr.com/photos/stevenm_61/28688334927
https://commons.wikimedia.org/wiki/File:Building_permit.jpg