How to Sell a House that Needs Repairs
People find themselves stuck selling a house that needs repairs for several reasons. The long-term financial difficulty may have made paying a mortgage difficult and regular upkeep and repair to the home cost-prohibitive. You may have also inherited a house that's outdated or could use some repair.
Upkeep on a home is expensive, and if you're looking to sell a home that needs some work, you may be facing the dilemma of spending more money on upgrades or repairs to the house before it's ready for the open market.
Selling a house in disrepair can be a little more challenging than the average real estate deal. The good news is that no matter your home's condition, you do have a few options. Whether you choose to make minor repairs or sell "as-is," you can secure a fair price for your home.
Make Minor Repairs
Regardless of its condition, most real estate professionals recommend small updates or repairs to make it more attractive to buyers. A little sprucing up of a property often goes a long way in improving a home's appeal.
Many buyers let curb appeal, the impression they get when viewing the house for the first time, influence their decision. Cosmetic upgrades to the exterior of a home can be relatively inexpensive and straightforward to do. A fresh coat of paint or an updated fixture on the porch are easy fixes that can pay off.
Pick Your Priorities
If you're selling a house that needs repairs, you may be unable to afford an overhaul to the entire home, but you can prioritize one or two upgrades that will bring you a decent return on your investment.
Most home buyers are willing to overlook some need for improvement, so it's best to put your effort into the most crucial improvement items. Buyers are usually hesitant for a few reasons. Foundation problems, mold, water leaks, and the need for new major appliances are just a few.
A real estate professional can advise you on repairs that will be most beneficial to the sale of your home.
Sell the Home As-Is
Selling a home "as-is" is precisely what it sounds like. You choose to sell the house with the understanding that you won't be doing any repairs or upgrades. The buyer purchases the home knowing that it needs repairs.
For many, selling "as-is" is the easiest option, requiring minimal effort on the seller's part. It saves a lot of the time and money associated with getting a house ready and presentable for sale.
Selling a house that needs repairs tends to be quicker than a traditional sale, and it can help a seller settle outstanding debts.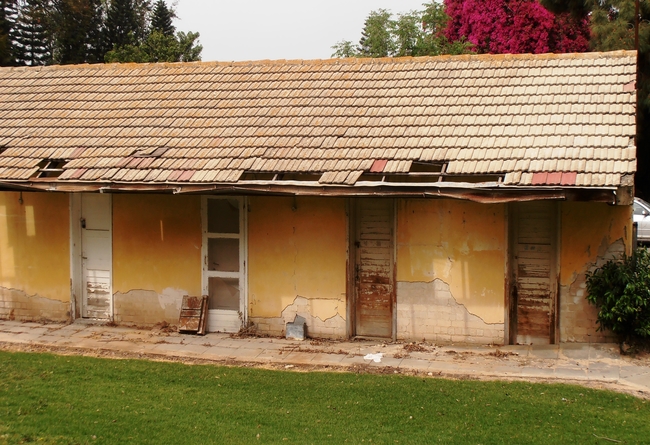 Tips for Selling a House As-Is
There are some pros and cons of selling a house as-is, and although it's fairly routine, it's a little different from selling a home on the open market and requires some particular considerations.
– Know the Value of the Home
Just because you're selling a house that needs repairs doesn't mean it doesn't have value. Too many people jump into the market without really knowing what their property is worth and lose money as a result.
You'll want to look at other comparable homes in your area that are in a similar condition to your property. As-is properties tend to sell slightly below market value, but a trusted real estate professional who knows how to sell a distressed property can advise you on a fair price.
– Disclose Everything
If you're wary about the home's condition, you may try to keep some of its unsavory aspects under wraps, but honesty is the best policy here. In Florida, you're legally required to share any known issues with the property, even if the buyer doesn't ask for that information.
You should be completely upfront with any buyers about the property's condition and all needed repairs you're aware of.
– Connect with Interested Buyers
Some people are comfortable buying homes that need major repairs or upgrades. They welcome the challenge of making the space their own. But many home buyers are less willing to tackle a major remodel.
When you're selling a house that needs work, it pays to connect with buyers looking for that kind of home. Plus, some distressed homes don't qualify for a traditional mortgage, so you'll want a cash buyer. Cash buyers like Meli Homes are frequently willing to buy houses in any condition.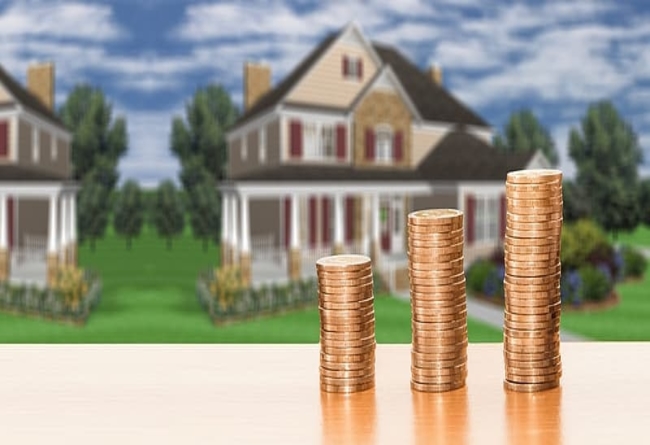 – Consult an Expert in As-Is Home Sales
The process of buying and selling a home is often really complicated. If you're facing the additional challenges of a property in need of repair, consulting with an expert can save you time, money, and hassle.
As Florida's top-rated distressed home buyer, the professionals at Meli Homes are well-versed in all the intricacies of buying as-is homes, and we can give you the fairest, most amenable price for your property.
You don't have to try and navigate this process on your own. As qualified cash buyers, we have bought countless as-is homes from happy clients from Orlando to Melbourne to Cocoa Beach and can do so for you as well.
Our simple 4-step process means we will contact you within 24 hours of your initial inquiry to schedule a walkthrough of your home. After we see your property, we'll deliver you a fair offer, usually on the same day. As soon as you've accepted the offer, we'll begin the buying process. We cover all closing fees, and we will close within 30 days.
Meli Homes is Here to Help
At Meli, we understand the Florida real estate market, and we can help you avoid the unnecessary stress that often comes with selling a distressed home. If you're ready to have the sale of your home resolved as quickly as possible, call us today at (407) 338-4183 to get started.
Buying difficult-to-sell homes is our specialty at Meli Homes. We have the expertise to walk you through the process and look forward to speaking about your unique needs.
This article is meant for informational purposes only and is not intended to be construed as financial, tax, legal, real estate, insurance, or investment advice. Meli encourages you to reach out to an advisor regarding your own situation. Please consult with your advisor when making legal or financial decisions.
Image Credits
https://storage.needpix.com/rsynced_images/painter-2247395_1280.jpg
https://upload.wikimedia.org/wikipedia/commons/7/7f/Run-down_House%2C_Givat_Brenner%2C_Israel_panoramio.jpg
https://p0.pikrepo.com/preview/140/724/brown-wicker-basket-on-white-table.jpg