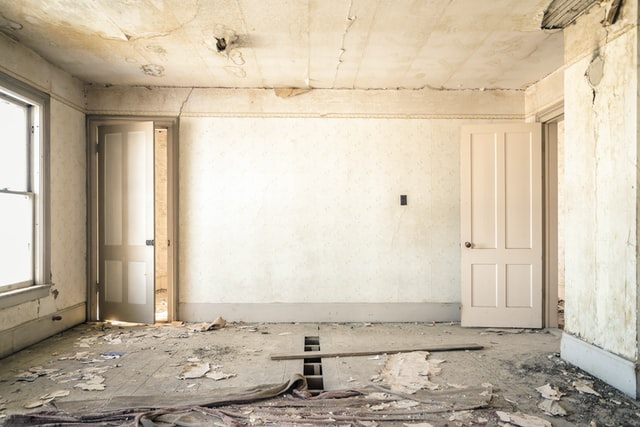 Pros and Cons of Selling Your Distressed House As-Is
If you're looking to cash out on your distressed home, there are pros and cons of selling your house as-is. Selling your distressed home as-is can be the easiest option because you won't have to make repairs to your home. However, there are some things you need to be aware of when selling your house in its current condition.
What Does Selling As-Is Mean?
Before diving into the pros and cons of selling your house as-is, understand that selling as-is means selling your home in its current condition without making any repairs. The buyer purchases your property complete with all its faults.
Under Florida law, you are legally required to disclose any defects your home has. This is mandatory, even if a buyer does not ask about your home's faults.
For instance, if you sell your home to a private cash home buyer in Tampa Bay, the buyer should sign paperwork affirming that the house's condition was disclosed before purchase. Both parties should be forthcoming about the as-is nature of the house sale.
Unfortunately, many homeowners selling property as-is get the impression that they do not have to abide by the general obligations associated with selling houses. Even if it's understood that you're selling a distressed home, you must disclose the particular faults and defects of your home before making the sale.
Pros of Selling Your House As-Is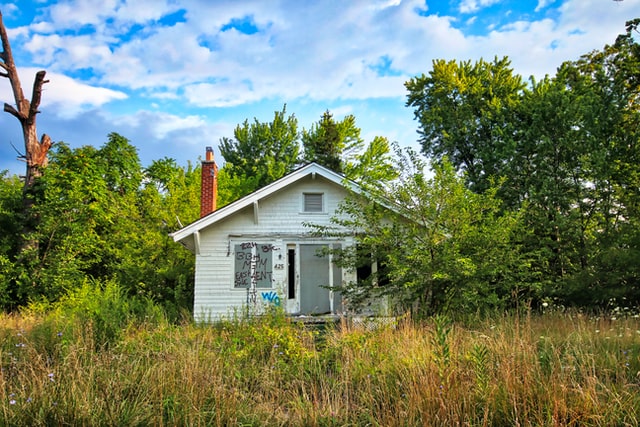 The simplicity of selling your home as-is makes it an attractive option for distressed homeowners looking to make a manageable sale.
1. Sell Fast
Sometimes, people get a property they don't want to maintain or may have to move on short notice. If that's the cast, you probably won't have much time to renovate or repair your property. Instead, you might choose to sell your property to a cash home buyer, fast.
For example, if you decide to sell to a cash home buyer in Orlando, the buyer will purchase your property in its current condition and make a fair offer based on the renovation work that's needed. This way, you can get the property off your hands quickly, without the headache of renovations. Plus, you may even earn a lump sum to put toward relocating.
You'll be able to avoid selling on the open housing market, which can be time-consuming, costly, and a hassle if you have major repairs like water damage and mold.
2. Settle Debts
If you're in a difficult financial situation and unable to afford your mortgage payments, you could be facing foreclosure. If the bank repossesses your home, you're left with nothing. Selling your home as-is gives you a fast way to generate cash to settle some of the debts you've accrued.
Selling your home as-is helps you avoid making expensive repairs that are necessary to get a good deal on the open housing market.
3. Get Inherited Property Off Your Hands
If you inherit a property that's dilapidated and you lack the funds or energy to make repairs, selling the property as-is to a cash home buyer is a fantastic option. This helps you avoid the hassle and inconvenience of trying to bring the property up to a sellable standard.
If you decide to sell to a cash home buyer in Melbourne, you'll get a fair offer based on the condition of the house, putting cash in your bank account that you can invest elsewhere.
Cons of Selling Your House As-Is
As with any selling method, selling as-is comes with some disadvantages.
1. Less Than Market Value
Expect to get offers that are less than market value for your home. Any offer made by a buyer will almost definitely factor in the cost of the work needed to make your home viable for resale or living in.
The amount of money you'll lose when selling your home as-is will depend on various amounts of things. These things include the state of the property, the cost of repairs, and more.
2. Limited Buyer Pool
Selling a home as-is will set off alarm bells for a lot of home buyers. They won't be able to get beyond the idea that there is something majorly wrong with the property, meaning they'll have to invest heavily in repairs after making the initial purchase. This can drive buyers away or lead to ridiculously low offers.
This generally limits your buyer pool to investors on the open market, which means you'll have to target a specific market to find the right buyer for your home.
3. Harder to Sell
A limited buyer pool means that your home will be harder to sell on the open market. If you decide to list your property with a realtor, you and your agent will have to work doubly hard to convince people that your home is worth a fair price.
Selling your home as-is can create trust issues, as a buyer will automatically assume you're trying to hide something.
Sell to a Cash Home Buyer in Florida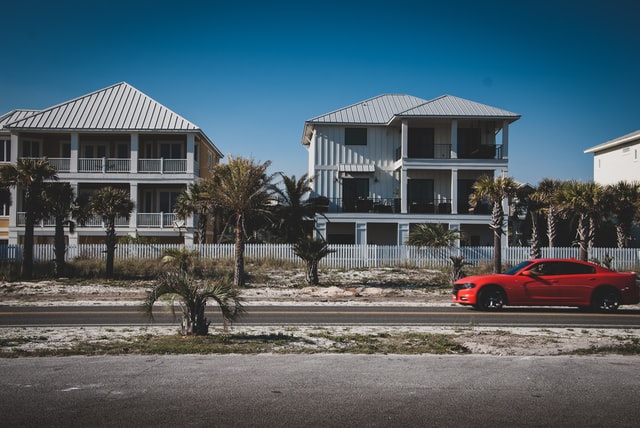 There are several pros and cons of selling your house as-is. The cons tend to be associated with listing your property on the open market.
However, selling your home as-is to a cash home buyer in Florida offers many benefits. Most cash home buyers purchase properties in any condition and offer quick transactions and greater security around the financing. All of this is ideal if you need to offload a property fast.
It's important that you work with a reputable cash home buyer with a portfolio of buying homes as-is. Make sure you do your research, get references, and check reviews if you decide to sell to a cash home buying company.
Before anything else, get your home valued. When entering into negotiations with a cash home buyer, knowing the value of your property as-is will give you an indication of whether the buyer is making a fair offer.
Sell to Meli Homes
If you've unsuccessfully tried to sell your property as-is on the open market, consider selling to Meli Homes. Whatever your circumstances, we will make a fair offer on your property in any condition.
We are your trusted cash home buyers in Florida, and we offer many benefits: we're willing to make deals to let you stay in your home a few days after closing, and we offer incentives for sellers who schedule walkthroughs within 48 hours. To get an offer on your as-is home, call us at (407) 338-4183 or fill out our contact form.
This article is meant for informational purposes only and is not intended to be construed as financial, tax, legal, real estate, insurance, or investment advice. Meli encourages you to reach out to an advisor regarding your own situation. Please consult with your advisor when making legal or financial decisions.
Image Credits
https://unsplash.com/photos/K5sjajgbTFw
https://unsplash.com/photos/6M5mUG3LFHk