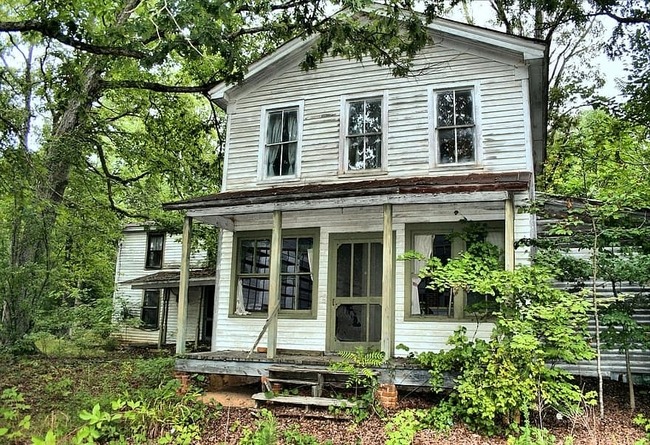 What is a Distressed Property?
You might have heard about companies that purchase distressed properties as-is. But what is a distressed property? The term doesn't only refer to the state of the house or property. It can also refer to the owners financial obligations.
If you're considering selling a distressed property in Tampa, Orlando or Melbourne, you need to determine first if your property meets Florida's guidelines.
Distressed Property Definition
A property becomes distressed when it is foreclosed or put up for sale by the lender, becomes embroiled in complicated legal battles, or falls into disrepair.
A distressed property can refer to a home or land. Often, companies who can afford to pay the homeowner in full purchase these properties.
Reasons Why Properties Become Distressed
There are many reasons why property might become distressed.
Financial Issues: If a homeowner encounters economic instability or difficulties, they might be unable to continue paying their mortgage payments. When this occurs, the owner may try to sell their distressed property quickly to avoid foreclosure.
Disrepair: Usually due to financial issues, this can occur when homes or properties are neglected. Another common cause of disrepair is damage caused by natural disasters like hurricanes, flooding, or fires. If the homeowner cannot afford to fix the home, they might want to sell it as a distressed property.
Additionally, homes can also fall into disrepair due to problems with construction. If a homeowner encounters financial issues during a remodel, they may need to pause the construction mid-project. Sometimes, they cannot recover financially and want to sell their home with a half-finished bathroom or kitchen.
Legal Issues: If a homeowner is facing legal ramifications, they might want to quickly sell their home. If they have failed to bring the house up to code or violated other regulations, they will receive hefty fines. Often, they are unable to pay these fines and eventually need to sell the house quickly.
Divorce: Often, divorcing couples wish to sell their jointly owned house to divide their assets. It sometimes becomes too expensive for one person to afford on their own.
Death of the Owners: If one owner passes away, the other might be unable to afford the mortgage payments on their own. In this case, the remaining owner may try to sell before foreclosure or simply default on the loan.
If all owners pass away, their heirs may be unable or want to continue paying the mortgage, necessitating a quick sale. The home could also become stuck in probate, making it challenging to sell.
Moving: When a homeowner needs to move quickly, they often want to sell their home fast. Depending on the real estate market, sometimes it can take months to sell a property.
If a homeowner wants to buy a new property in their new county or state, they might want to sell their current house quickly.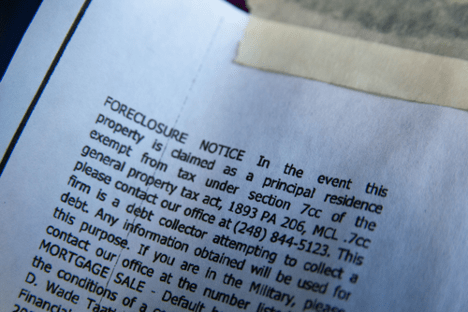 Classifications of Distressed Property
There are three main types of distressed homes. If you want to sell distressed property in Florida, you'll need to choose your tactics based on your situation.
Real Estate Owned (REO)
A foreclosure occurs when a homeowner defaults on their mortgage. The process begins when the bank issues a Notice of Sale (NOS).
A distressed property that has already foreclosed and is owned by the lender, usually a bank, is an REO. Often, the bank will sell these properties through auctions.
Short Sale Properties
A short sale is an alternative to foreclosure and usually happens in the pre-foreclosure stage. Before issuing a NOS, the bank will send a Notice of Default to the property owner. Typically, they then have three months to pay the mortgage or come to an agreement with the lender.
If they cannot keep paying the mortgage, the homeowner may propose a short sale to the lender. This process means the homeowner avoids foreclosure and the lender doesn't have to sell the house themselves.
Abandoned or Vacant Property
These properties are usually in disrepair, and sometimes it can be hard to find the owner.
Selling Your Distressed Property
If you have received a NOS or are dealing with a complicated legal situation, you might be wondering how to sell a distressed property. You can do a few things that can help you get the best price for your property.
Fix Structural Problems
If you can afford it, fix any structural problems before the appraisal. As a result, you may boost your asking price, meaning you'll get better offers.
Confirm Your Buyer's Information
Don't believe everything your buyer tells you. Even if they are a trusted cash-for-home buyer in Florida, you should verify their financial information independently.
Keep Detailed Written Records
A verbal agreement can open you up to problems later. Because of this, make sure everything is written down, and keep a copy. Even if you think it's not essential, it's better to have it and not need it.
Full Disclosure
Be honest with your buyers about any problems with the property. It's better to lay everything out on the table at the start, rather than have your buyers back out at the last minute due to undisclosed issues.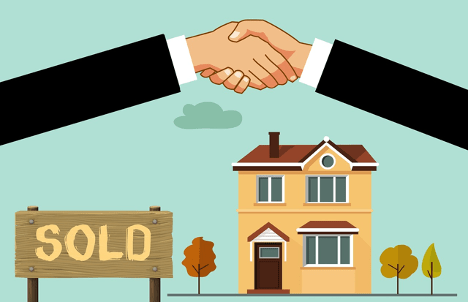 Work With an Experienced Buyer
An experienced cash home buyer can speed up the process of selling your home significantly. Individual buyers will be more likely to make an offer and be able to pay you in full.
If you're looking for help with your home in Tampa, Orlando or Melbourne, Meli can help you find the right solution for your home! That may be selling your home to a home buyer like Meli, solving your homes issues and listing it on the market, or something else! Whatever the case, we'll help find the right solution for you.
Contact Meli Today
Start the process of selling your distressed property today. Call us at 407-338-4183, email us at evan@melihomes.com, or reach out using our contact form with details about your property. Let us help you resolve your distressed home issues.
This article is meant for informational purposes only and is not intended to be construed as financial, tax, legal, real estate, insurance, or investment advice. Meli encourages you to reach out to an advisor regarding your own situation. Please consult with your advisor when making legal or financial decisions.
Image Credits
https://p0.pikist.com/photos/948/472/house-abandoned-vacant-vintage-grunge-empty-aged-architecture-weathered.jpg
https://live.staticflickr.com/4019/4529779756_a49b0121a0_o.jpg
https://cdn.pixabay.com/photo/2019/04/03/20/12/house-4101306_1280.jpg