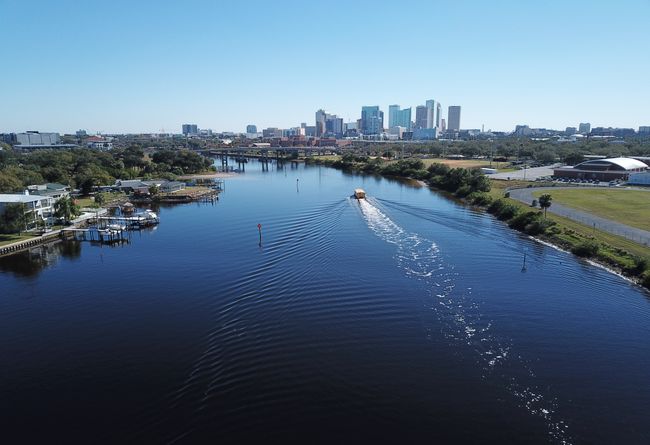 Where Do We Buy Homes in Florida?
Sometimes you need to sell your home fast in Florida for financial or personal reasons. If you can't spend the time or money to renovate your property, selling it "as-is" might be the best solution.
The Florida real estate market is booming with many opportunities to sell your home fast. More people move into the Sunshine State looking for better job opportunities and a higher quality of life. To take advantage of it, a growing number of homeowners work with cash home buyers rather than real estate agents. Houses are sold not only at a fair price, but they also sell quickly. This saves you time and money while eliminating the hassle of working with agents.
Meli helps homeowners who want to sell their homes fast in Florida, and we ensure the process is smooth. It starts with a consultation and ends with your home closing fast, usually within 30 days. 
Central Florida
There is no doubt about Central Florida's importance, not as a hub of amusement parks but for high-tech, energy, and manufacturing corporations. The significant presence of world-class hospitality, research, and development in Orlando makes it a destination that draws people from across the country to benefit from the seemingly limitless opportunities and exceptional quality of life the city offers.
Orlando's population has increased by 20.4% in the last decade, and Orlando listings have spent just 36 days on the market in May 2021. These factors make Orlando a top place for investors and those looking to flip houses in Central Florida.
Meli is based in the Orlando metropolitan area, which puts us at an advantage when buying distressed or difficult-to-sell homes in the area. We can help you whether your home is located in Orlando or Kissimmee. 
If you're a property owner saying, "I need to sell my house fast in Winter Park" or "I need to sell my house fast in Kissimmee," now is the right time to do so. Meli can help you start the process of selling your home in the Metro Orlando area.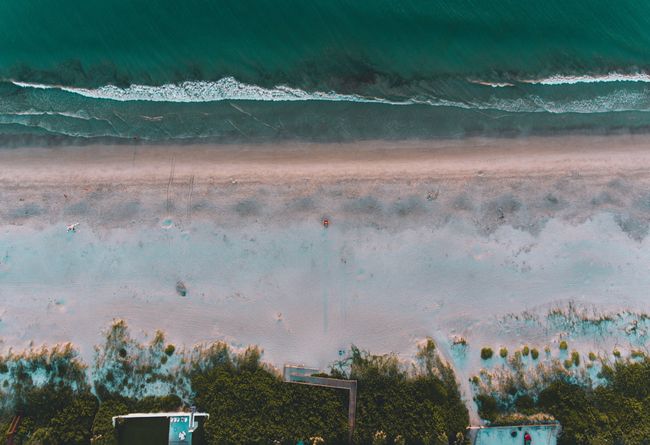 East Florida
Melbourne is well-positioned to attract more people with high-paying jobs as the home of the Melbourne Orlando International Airport, Kennedy Space Center, Cape Canaveral, and many aviation firms and defense contractors. This makes Melbourne a reliable and stable market for investors to flip houses outside major markets such as Orlando. At Meli Homes, we buy houses in Melbourne, no matter the condition of the house. 
When you are looking to sell a house fast in Melbourne, Meli can take the property off your hands in just one month with a cash deal. Investors and buyers in Titusville can also choose to invest in and renovate homes for use as single-family rental properties. If you're looking for a company that buys houses in Titusville, FL, for cash, get in touch with Meli Homes today. 
Legal Ramifications
A mortgage is a legal contract between you and the mortgage company/bank that helps fund the purchase of your home. If you fail to hold up your end of the agreement, they have the right to take your home. They will do so after filing legal paperwork and giving you notice of foreclosure.
However, the goal for banks and mortgage companies is simply to make their money back. If the foreclosure hasn't happened yet, you can still try to sell the home. The new buyer must be fully aware of the financial situation and any existing debts or liens on the property.
This is why there are companies that specialize in the legal intricacies of buying distressed properties. There is usually additional red tape that needs to be cut through before you can finally walk away from a distressed or underwater home. The average buyer won't have time or knowledge for dealing with the bureaucracy, nor will they have the money necessary to buy the home outright instead of getting a mortgage.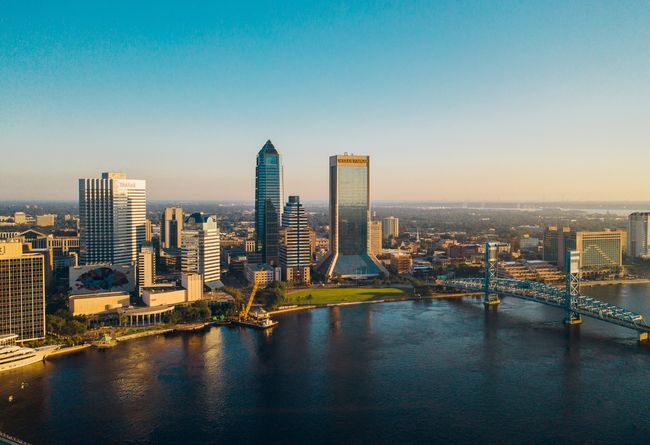 North and South Florida
North Florida is also seeing strong demand from buyers across the board. In the past decade, Jacksonville's population has grown by 10.9%. Jacksonville is also notable for strong economic growth with major businesses and corporations headquartered in the city. Tallahassee's population has grown by 7.1% in the past decade, with a solid economic backbone as well.
More people are moving to South Florida in search of a better quality of life. Florida is expected to have 26 million residents by 2030, with a population increase in the South of 6.9 million in the next 10 years. The inflow of new potential buyers and investors could spur the South Florida real estate market on, forcing it to keep pace with demand. Investing in distressed properties is becoming more popular as investors seek out affordable rentals to flip for profit.
You may find it easier to sell a distressed property than you thought, especially when you can find a cash buyer who will give you a fair price. Selling your home fast in Florida can be effortless when you work with a professional buyer like Meli Homes. 
Sell Your Home Fast in Florida
Florida's population, local economies, and real estate market are booming. The state's good weather, job opportunities, and revitalized cities and suburbs have attracted more residents and investors in recent years. According to the Florida real estate market, there has never been a better time to sell your property than right now.
When it comes to selling your home in Florida fast, you can rely on Meli. Having purchased a significant amount of distressed properties in the state, we know how to navigate the process quickly and will take on the administrative tasks of filing paperwork for you so you can focus on your upcoming move.
With our home base in Orlando, we are happy to assist local homeowners with a quick and hassle-free home sale within 30 days.
Give us a call right away at (407) 338-4183 if you want to act quickly and sell your home to us. We can make you a competitive offer for your Florida home following a scheduled walkthrough.
Image Credits
https://unsplash.com/photos/VyyNcb4plSM
https://unsplash.com/photos/z8U4OVhw3DU